Our Company Serving You
Whether your project requires standard products or a new design, American Diamond Tool is here to serve you. Our professionals, through in depth knowledge of the drilling industry, will provide expertise to help solve your specific challenges.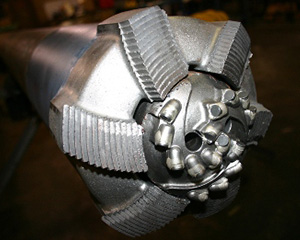 Customized Solutions
Let our professional staff provide you with custom product solutions for your specific challenges. Here are some examples.
Specialty Bit Crown profiles

Nonstandard Hole Openers

Hybrid Bits

Backreamers

Core Barrel Extensions
Thread Connections

Segmented Bits

Double Core Lifter Inner Tube Shoes

Core Barrel Lengths

Hardfacing
Test Drill Laboratory
American Diamond Tool is equipped with an on site test drill laboratory. The laboratory is used for performance evaluation of new in house product designs such as drill bits, PDC cutters and other downhole tooling. In addition, this test facility has been made available to the industry on a daily rental basis.
Serving a Broad Range of Drilling Applications
American Diamond Tool is a leading manufacturer of drilling equipment for the Mining, Oil and Gas, and Geotechnical Industries. Since 2001, we have been supplying equipment to these industries throughout the world.
Mining
Construction
Scientific
Oil & Gas
Geotechnical
ADT Product Catalog
Download catalog for a closer look at our products.
Download
HAVE QUESTIONS?
Feel free to contact us to request a quote.
Request a quote